What is LIFE with Vultures?
What is LIFE with Vultures?
Once a common sight in Cyprus, today the Griffon Vulture population is on the brink of extinction. In the 50s, the population numbered several hundred birds, while today, according to the latest population census (2019), the population stands at 20 vultures, representing a 94% decrease.
The reasons behind the decline are many and complex, but the LIFE with Vultures project will be working on multiple levels to address these threats aiming to prevent the extinction of the Griffon Vulture in Cyprus and boost the local population.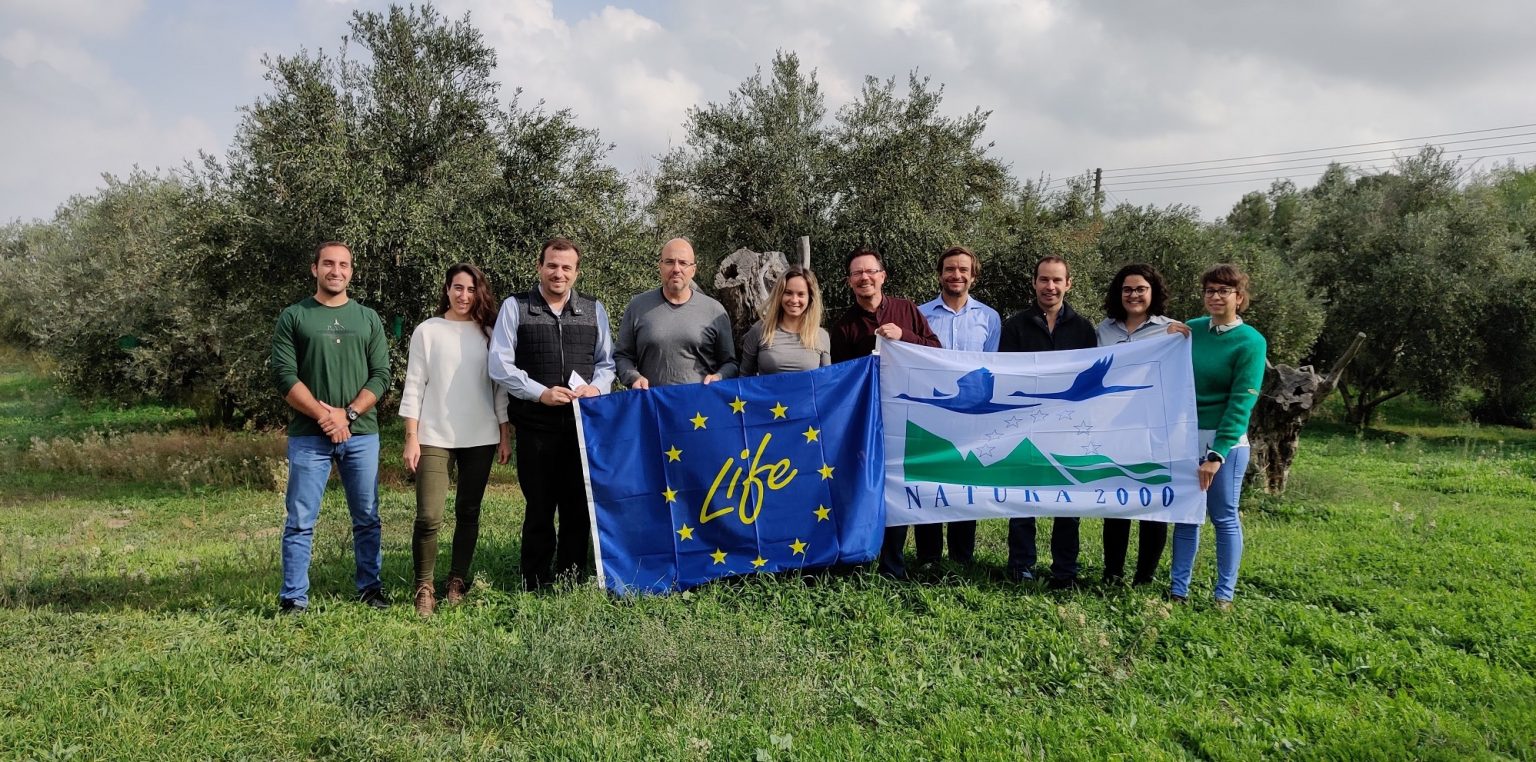 In this four-year endeavor (2019-2023), BirdLife Cyprus (coordinating beneficiary), the Game and Fauna Service, Terra Cypria – The Cyprus Conservation Foundation and the Vulture Conservation Foundation have joined forces to tackle the main threats facing the Griffon Vulture and prevent Cyprus' most threatened bird of prey from going extinct.
The project includes actions against the use of poison baits, actions to counter collisions with overhead powerlines as well as actions to increase feeding opportunities for the provision of safe supplementary food to the vultures. Through the project, Griffon Vultures will be brought from Spain for release in Cyprus, in order to strengthen the extremely diminished Cypriot population.
Another key aspect of the project is the implementation of a coordinated and targeted awareness-raising campaign, both in local communities related to the Griffon Vulture and island-wide, to spread the message of the importance of the Griffon Vulture and the problems posed by poisoned bait in the countryside.
The project has a €1,375,861 budget and is co-funded (60%) by the EU's LIFE programme.